June 2022
We first stayed here 6 years ago, loved it – it's a superb villa (villa Levanda) & location, and have always wanted to return. We were lucky to get a slot this year due to a late cancellation and stayed 11 days. All the positives about the villa noted by other reviewers are true – its totally lovely. The weather at this time of the year (June) is, of course, perfect and the pool was a good temperature for regular dips. The villa provides a panoramic view over the Gavalochori valley down to the sea. The 2 key cities of Chania, Rethymno – both conveniently about 45 minutes away and we spent much time at Almyrida, the local seaside village – which is a perfect blend of a small village, beaches and restaurants (our favourite this time was Psaros). We were exceedingly well looked after by owner Penelope and property managers, Mark & June and very much hope to return again before too long
Nov 2021
This is a wonderful place, and so relaxing. We felt very lucky to be here in the autumn sunshine of the end of October/November! The pool and landscaping is stunning, with so many wonderful levels and terraces to relax on. Our 6&8yolds loved the pool and the pool toys that were kindly left out. The villa suited our family of 4 perfectly, with the two main bedrooms being next to each other on the top floor, plus the very handy utility space off the main kitchen area, was great for family life!!
We loved the location. Gavalochori is a lovely village, with a little village shop stocking everything you need really, including fresh things. Despite us being there semi off season, we were made to feel very welcome and had lovely meals out at the restaurant too.
Aside from the house and the pool, our Highlights were Rethmyno, Lake Kornos, and family firendly beach at Georgiopoli, plus a visit to Chania at the end of our stay. We would love to return to explore more.
Thank you to Penelope & Danny for making us feel so welcome.
UK
Oct 2021
Really relaxing quiet time . Great location with stunning views. The villa is well maintained and equipped with everything you could think of. Well proportioned rooms and ample , private, outside space.
Qatar
Sep 2021
Another wonderful stay at the Bleverde Estate. Peaceful, relaxing, and some of the best views in Crete.
Every detail is thoughtful and well executed.
Villa Levanda is a lovely, bright, spacious villa with home comforts and more.
The pool area is fabulous. Full of the Cretan wildlife, beautiful gardens and amazing views.
We cannot wait to return next year (already booked!!)
Thanks to Penelope and the team for another great holiday!
Qatar
July 2019
Perfect villa, wonderful views
Just back from a two week stay at Villa Levanda, Bleverde Estate. Villa Levanda is on a hillside with spectacular views. There were many little touches, bathrobes, toiletries, candles and much more. The accommodation was first class, beautifully furnished. We enjoyed our discussions with the Owner, Penelope and also Peter and Anne who looked after the villa so well. We had wonderful weather the whole two weeks. The local village has a bakery and several small tavernas where we ate most nights. All in all a very relaxing holiday and highly recommended.
UK
July 2018
Absolutely stunning villa
We had an amazing holiday at Belverde. Every detail is thought of in this stunning villa and the town itself is gorgeous – a small town where you feel like you "come home" each night to dine at a local taverna after a day exploring Crete.
Dubai
April 2018
Breath-taking. Perfect. The ideal villa.
Villa Levanda, part of the Bleverde Estate, is a place that inspires superlatives. Set on a hillside overlooking a sweeping green valley, with the azure sea gleaming in the distance, it is a gorgeous natural setting, with olive groves, fragrant herbs and laden lemon trees gently scenting the warm air and stunning views from every window and terrace. The villa itself is a haven of peace and airy modern elegance – the owners, Penelope and Danny, are artists and have an eye for a clean line and a striking splash of art, while also providing everything you could wish for to make your holiday perfect. It's ideally equipped from kitchen to yoga mats to a fully stocked library, and you could spend days holed up here, splashing in the turquoise pool, eating the local produce and counting your blessings. You don't have to go far afield to enjoy the delights of Crete though – despite the feeling of perfect rural isolation, it's less than a 10 minute walk to the local village, where you can enjoy delicious food at the local tavernas (the cheese pies and Moussaka at Arismari being my favourite). Ideally located 45 mins from the airport and the lovely port of Chania, this may well be the perfect destination. Like so many others, we'll definitely be going back.
Abbi, UK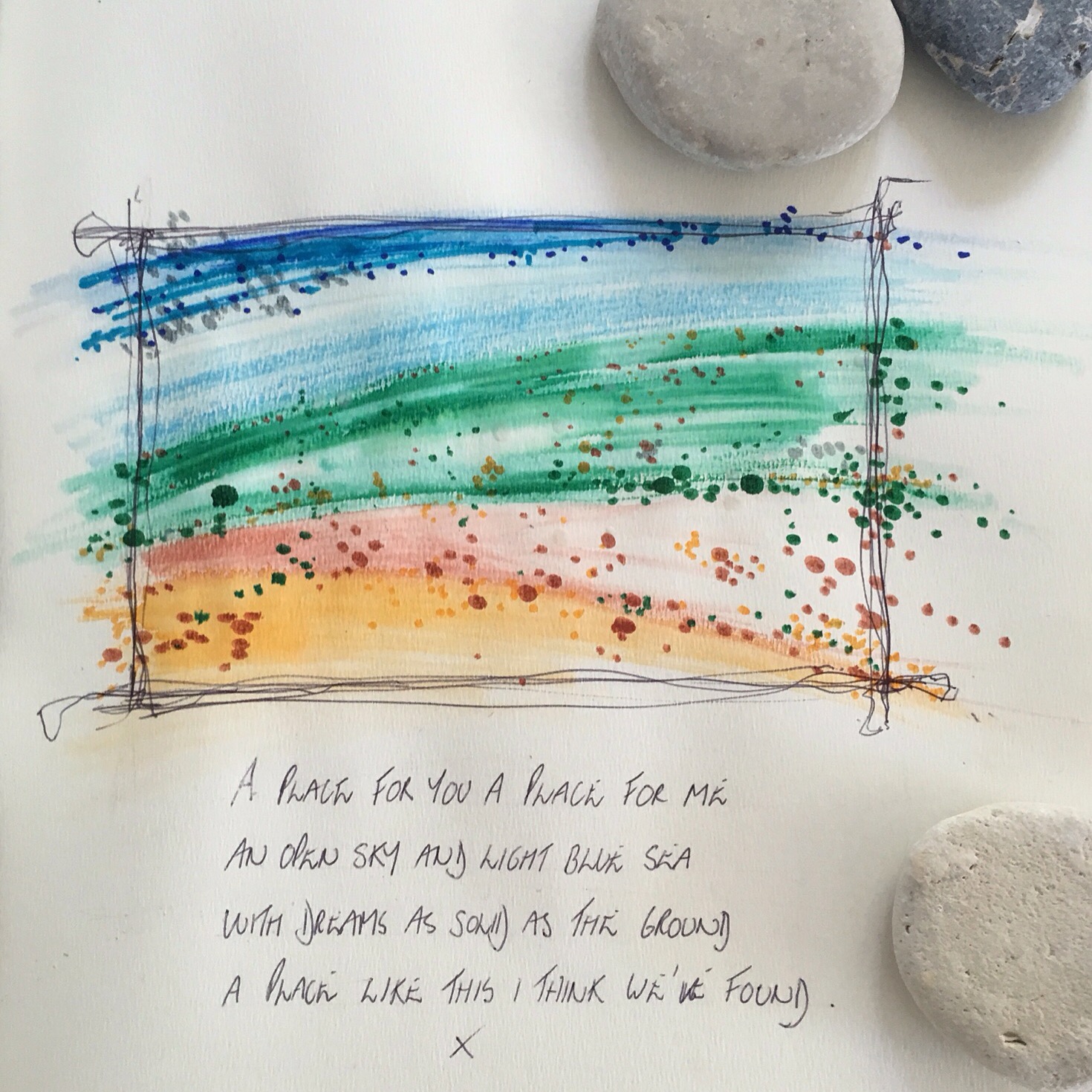 June 2017
The best villa I've ever stayed in!
My wife and I and our children (aged 8 and 6) and our friends, another couple, have just returned from a week at Villa Levanda, one of the two villas on the Bleverde estate in Gavalochori.
This property is extremely difficult to fault. The pictures on their website look impressive, but we've seen pictures before of other properties that have flattered to deceive. No such problems here. The villa "in the flesh" is even better. The top floor, which is the main entrance, consists of an extremely large open-plan kitchen an living room; it's significantly more spacious than I was expecting. There's a fantastic north-facing balcony for fresh air and a cooling breeze, and a terrace leading to the swimming pool, which was the obvious spot when eating in.
The pool area is immaculate, and again the pool is larger than it may appear in some pictures. The quality of the outdoor furnishings is outstanding.
For cooks, the kitchen has plenty of prep space, a very modern four-ring electric halogen hob, a large fan oven and a secondary convection/microwave oven, both built-in. There's a good size fridge and proper freezer, and in a small utility room is a washing machine and separate dryer.
Both main bedroom suites are brilliantly spacious, with top-quality en-suites (only the middle floor has a bath but the showers are excellent), and stay naturally very cool. Both also have balconies/terraces, and the lower suite also has its own small lounge. On the same floor as this suite is a smaller bedroom which is perfect for children; ours shared this very happily. This room is plenty spacious enough for them to play in when the outdoor heat gets a little too much, although their toys and drawing materials swiftly overtook the lower floor lounge as well! This bedroom also benefits from a separate en-suite shower room.
I've stayed in a fair few villas and generally compromises have to be made – but not here. If I tried to search around for any negatives the most I could come up with would be that in my ideal world there would be a built-in barbecue (although there's a perfectly effective Weber kettle barbecue), and that the road up from the gates can be a bit rattly on the car's suspension. If that's the most I can come up with then this place must be amazing – and it is. The best villa I've ever stayed in, bar none.
Villa Levanda guests
Oct 2021
what a superb place to stay! once of the nicest places if not the nicest we've ever gone. Hosts were really accommodating for our needs, lots to do in the area, absolutely beautiful place. Absolute bliss.
UK
July 2019
Amazing villa, perfect location ❤️
The most relaxing holiday we've ever had. No doubt at all, and this was mostly down to the wonderful Villa Elia and everything that it and it's kind and thoughtful owners Penelope and Danny gave us.
An elegant, yet modest and traditional Cretan villa, Villa Elia sits wonderfully poised on the hillside overlooking Gavalachori village, the beautiful olive groves of the Apokoronas and on the horizon, the bay of Souda, glistening in the sun. A warm and gentle breeze met us each morning, making the ten minute walk down to the village for bread and cherries a wonderfully pleasant one.
The pool was even better than in the pictures, the water was soft, warm and clean, with very little chlorine residue left on swimsuits. An excellent array of pool floats were supplied for the children and having an area downstairs to change and shower in was a great touch as it meant no wet feet slipping in and out of the main house.
So many wonderful areas to sit down in the shade and take in the views. Lovely quality seating and a stunning garden to admire. All the planting had been so carefully considered and the evenings were dowsed in the glorious scents of rosemary, jasmine and lavenders.
The lovely Maria welcomed us with a friendly smile and answered all our questions with thought and care whilst giving us our space to arrive in peace. A wonderful welcome basket was there for us, with bottles of olive oil made here on the Bleverde Estate! The villa itself was faultless. Spotlessly clean and well thought out in presentation. The nicest thing being that the two main bedrooms were equal in size and layout, often it's the case that there is one 'main' bedroom and the others are much simpler and smaller, not the case here. The kitchen was very user-friendly with everything you could possibly need and the BBQ was much easier to use than traditional Greek ones that are built into the wall.
The house was cleaned regularly and to a very high standard and it was great not to have to drag any towels out with you, all supplied here. The village of Gavalachori is pretty and welcoming with many traditional crafts still being practised here. A range of good quality tavernas and little shops make it the perfect destination for a spot of lunch and a glass of retsina!
We have visited many places around this beautiful part of Western Crete but we can truly say that this has been our favourite spot. A truly wonderful holiday. Thank you Bleverde.
UK
August 2017
A stunning Villa!
This is the third time my family and I have stayed at Villa Levanda and once again the accommodation was outstanding. Such a beautiful setting, with panoramic views of the surrounding countryside, together with the wonderful aromas of lavender, the whole vicinity is superb for relaxing. The villa has evolved majestically over the years we have stayed there, both inside and out. As ever, the interior is cool and stylish with glimpses of the magical views everywhere you turn. Outside is just a delight too, either by the stunning swimming pool or on one of the numerous balconies, where we often did yoga or "headspace"; there is no where better to enhance your well being ! We fully appreciated the seclusion and privacy the villa offers and it almost goes without saying that it was spotlessly clean.
Despite its remoteness, we loved the fact that you can walk in 10 minutes to the authentic Greek village of Gavalochori from the villa and enjoy a super meal at one of the village's Tavernas.
We were hosted so warmly by the owners, who made us feel so special. They genuinely care about you and your holiday and nothing was ever too much trouble for them.
So another fabulous family holiday in the luxurious Villa Levanda and we will return for sure.
Tony & Alison
Villa Levanda repeated guests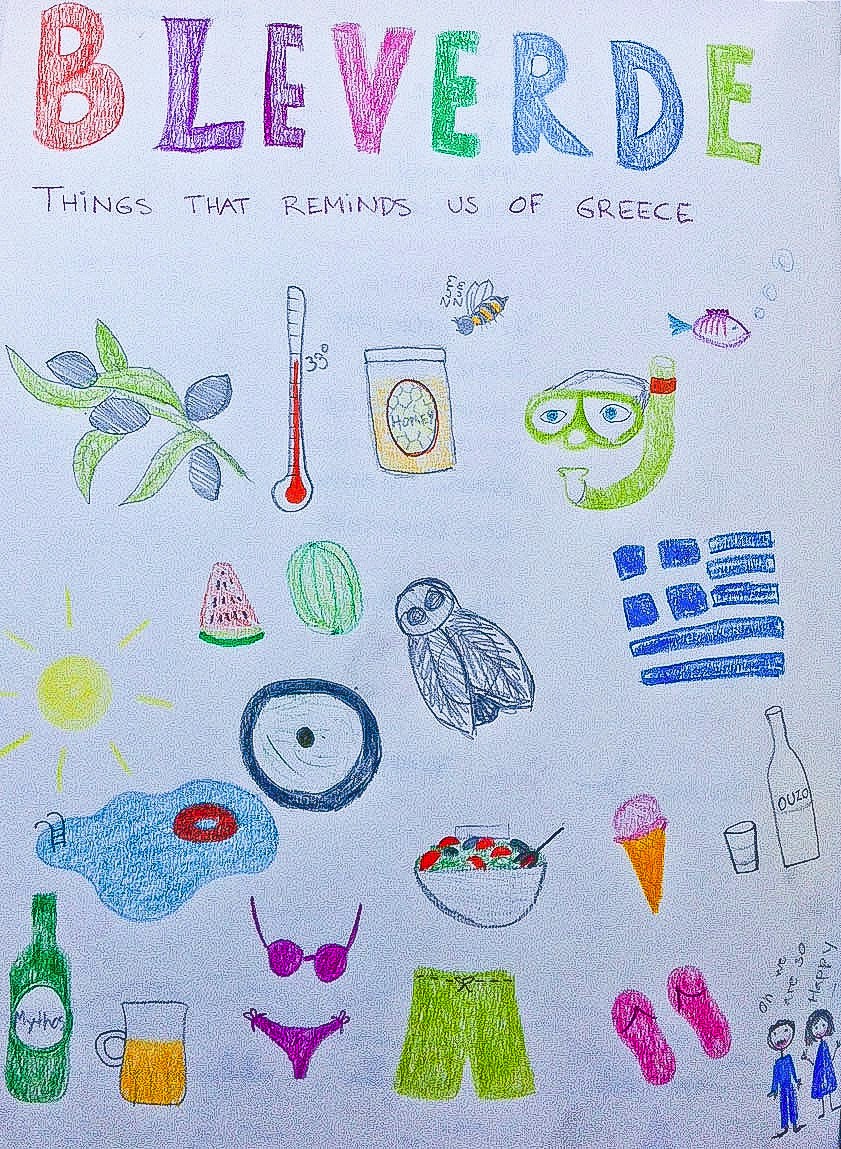 June 2016
Another fabulous stay!
Another year of a week in pardise!
We love everything about our stay in this beautiful villa – its all perfection.
Sad to be leaving but hope we will be back one day.
Alan and Jane
Villa Elia repeat guests